Joined

Jan 10, 2009
Location
Best Catch

12lbs
Boat

Charger
OutdoorHub
Boating Safety Matters in Florida: National Safe Boating Week Insights
As summer approaches in the beautiful state of Florida, it becomes paramount for us, passionate outdoorsmen and boat enthusiasts, to place boating safety as our top priority on the water. Here at Outdoorhub.com, we are dedicated to shedding light on the significance of National Safe Boating Week, an annual event that serves as a crucial reminder for boaters to exercise caution and make responsible choices while indulging in the splendor of Florida's breathtaking waterways and beyond. Whether you're an angler seeking the perfect catch, a leisure boater enjoying serene moments, or an adventure seeker craving adrenaline-pumping experiences, understanding the importance of safe boating practices becomes vital. By prioritizing safety, we not only safeguard ourselves and our loved ones but also protect the environment, ensuring that each boating excursion in Florida leaves lasting memories of joy and adventure.
Florida Fish and Wildlife
have made it their mission this spring to get ahead of the accidents and mishaps by putting out a fresh reminder about boating safety to kick off National Safe Boating Week. You can read the full press release below.
More Boating @ Outdoorhub.com: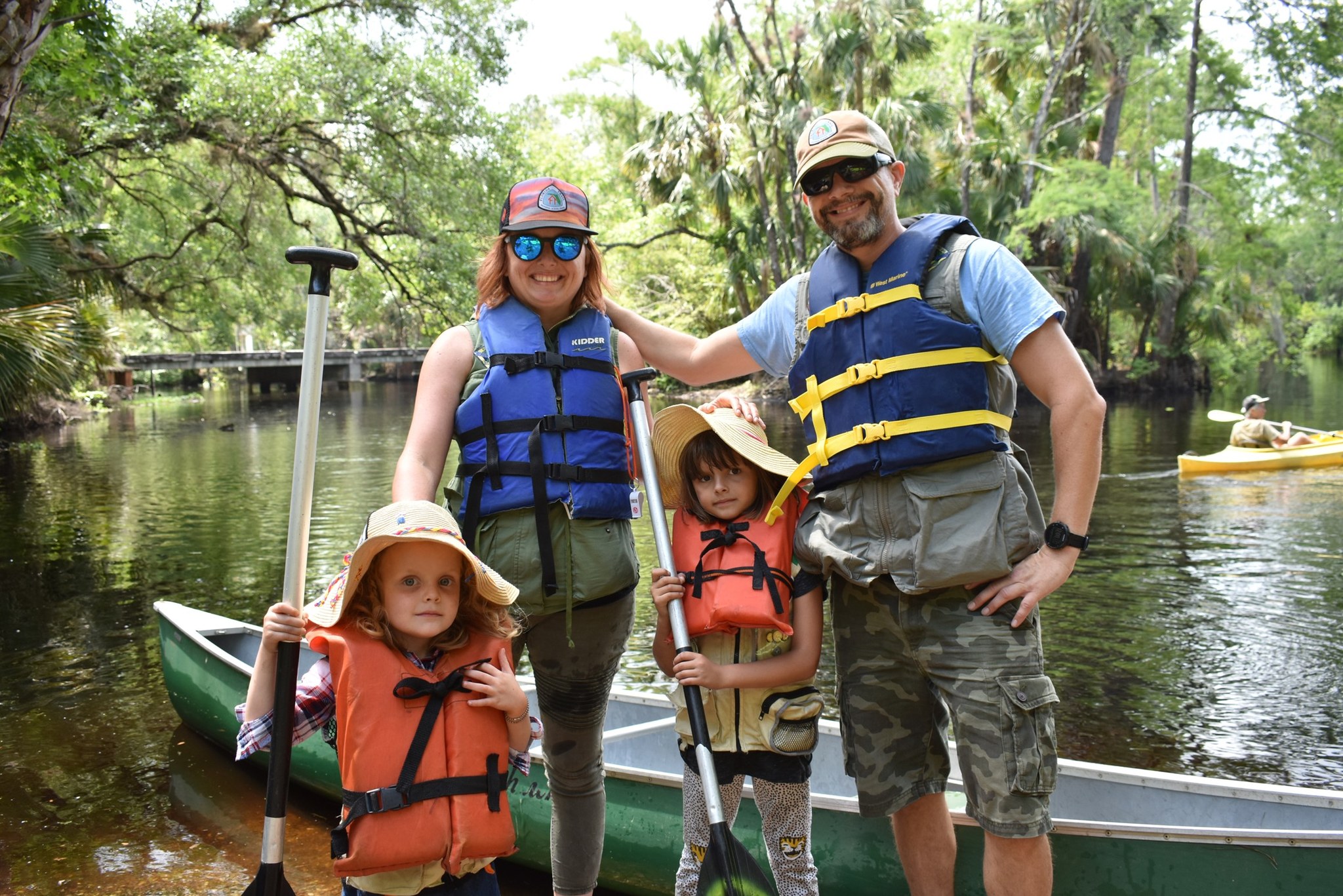 Photo: MyFWC Florida Fish & Wildlife | Boating Safety Matters in Florida: National Safe Boating Week Insights
Boating Safety Matters in Florida: National Safe Boating Week Insights

National Safe Boating Week kicks off the summer boating season as an annual reminder for boaters to prioritize safety while enjoying recreational activities on Florida's beautiful waterways. Florida is recognized as "The Boating Capital of the World" and leads the nation with over 1 million registered vessels across the state.

"Our state is known worldwide as a prime boating spot for residents and visitors. Unfortunately, each year FWC officers respond to far too many tragic boating accidents that could have been prevented," said Maj. Rob Beaton, FWC Boating and Waterways Section Leader. "There were hundreds of accidents reported last year, involving almost 2,000 individuals."

In 2022, 54% of all vessel accidents involved collision. The primary causes for these accidents were improper lookout and operator inexperience. To reduce the number of boating accidents, the FWC encourages boaters to pay attention, maintain 360-degree awareness at all times and take a boater safety course. In 2022, 70% of operators involved in fatal boating accidents had no formal boater education. For a summary of Florida's regulations and available courses, visit: MyFWC.com/Boating.

"We know that an educated boater is safer on the water," said Beaton. "Everyone can benefit from taking a boating safety course, it makes for a safer and more enjoyable experience for everyone on board."

Among other tips found at MyFWC.com/Boating, boaters are encouraged to find and wear a comfortable United States Coast Guard-approved life jacket at all times while on the water. They should also educate themselves on the dangers of impaired boating. Alcohol and drugs can impair a boater's judgement, reaction time and overall ability to operate a boat safely.

"Boating while impaired by alcohol or drugs is dangerous and illegal," said Beaton. "FWC officers are always on the lookout for impaired operators and these operators will face arrest if found to be operating under the influence of alcohol or drugs."

To report dangerous boating activity the public can submit anonymous tips by texting 847411 (Tip411) with keyword "FWC" followed by the location and any information about the violation or call 888-404-FWCC (3922). Additionally, there is an easy-to-use downloadable iPhone or Android app: "FWC Wildlife Alert."
​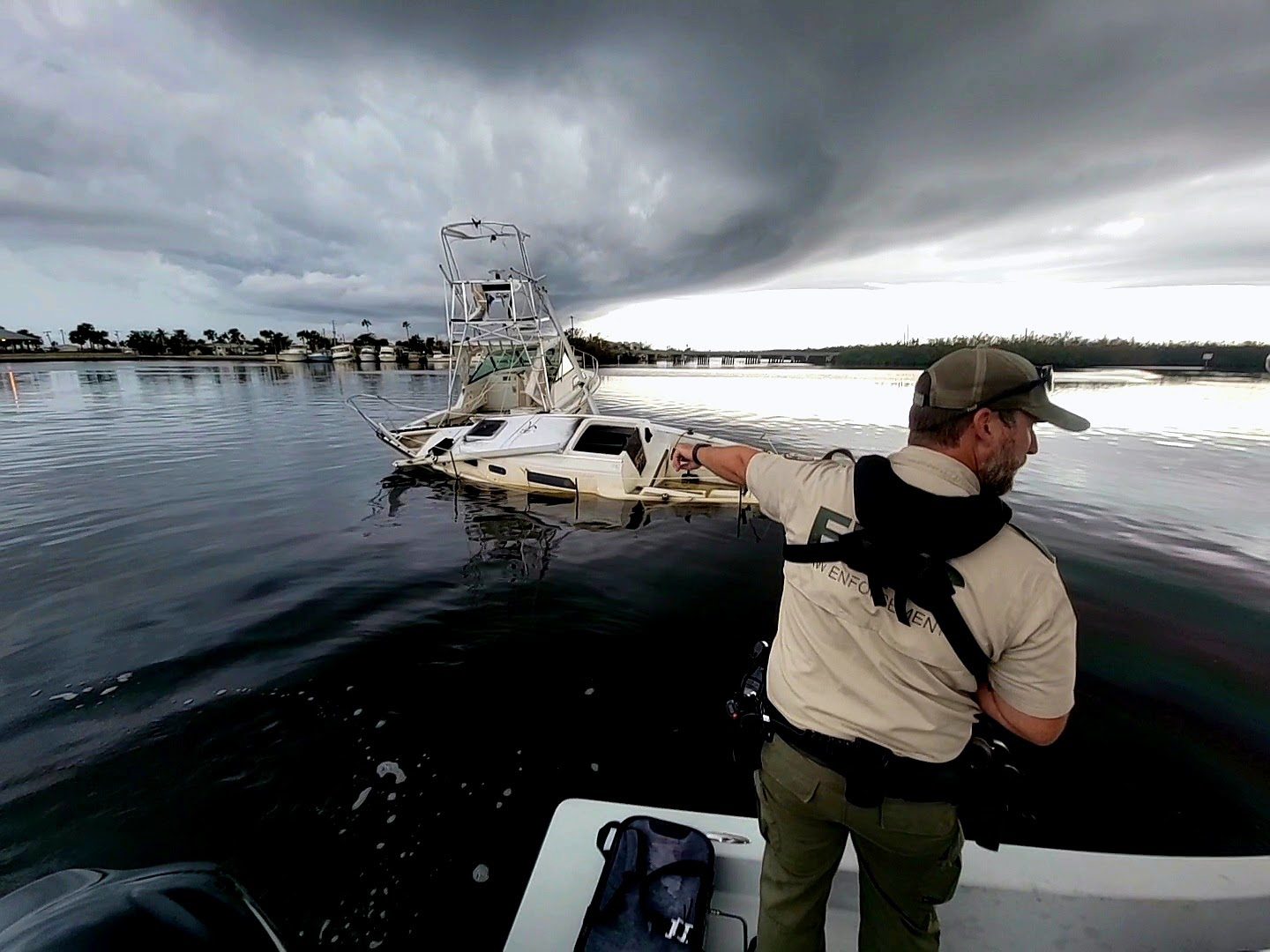 Florida Fish and Wildlife's Division of Law Enforcement responded to areas of the state hardest hit by Hurricane Ian; late-September and October 2022.
October 13, 2022
FWC photo | Boating Safety Matters in Florida: National Safe Boating Week Insights
Let National Safe Boating Week in Florida be the compass guiding us towards enjoyable and secure experiences on the water. By embracing responsible boating practices, we can embark on thrilling adventures, create lasting memories, and protect the natural beauty that surrounds us. At Outdoorhub.com, we invite you to join us in prioritizing safety as we dive into essential knowledge, expert advice, and valuable resources that will enhance your boating endeavors. Whether you're an avid angler, a nature enthusiast, or simply someone seeking tranquility amidst Florida's waterways, let us ensure that every voyage is not only filled with excitement but also conducted with utmost care and responsibility. So, let's make National Safe Boating Week a guiding principle as we navigate the waters of Florida, fostering a culture of safety and preservation for generations to come.
The post
Boating Safety Matters in Florida: National Safe Boating Week Insights
appeared first on
OutdoorHub
.
Continue reading...