Joined

Mar 28, 2011
Location
Yes bought a new truck a few weeks back. Thought why not go old school, :first: plus go big or go home.:drunk: So found a truck that I think will be able to tow the boat and camper at the same time.:cheers: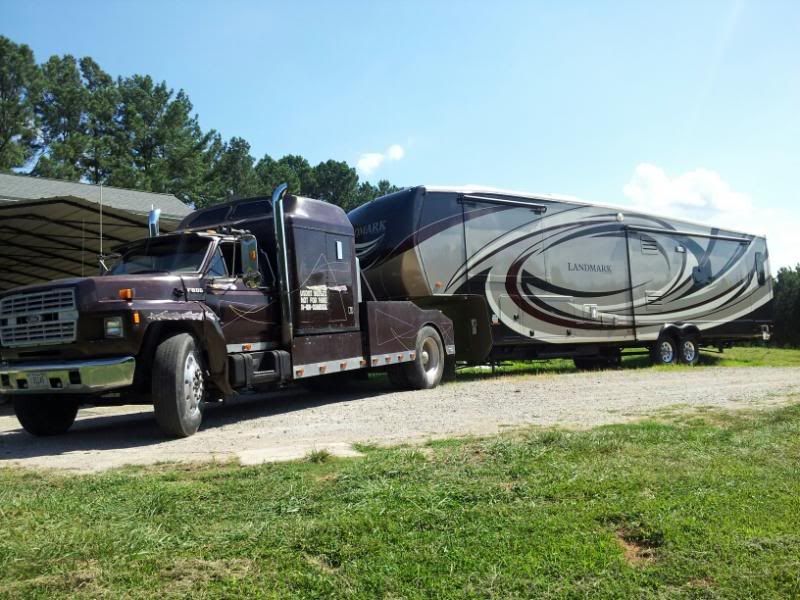 New 1987 Ford F800, 60" sleeper to nap in or sleep over night on a fishing trip, Also can hole 20 rods below the sleeper under lock and key out of site, Road Ranger 10 Speed Trans, Air Ride Seats and air ride on back, 200 gallons of fuel for the long trips.
Will be building a Dorm box on the back to hold gear and my SmokinTex electric smoker, and 8.5 gallon Cajun Fryer.
So in fact it will be a Truck, and camper built into one. Tow the boat and use it at a campground to sleep in.
Or a boat ramp or well you get the ideal.
Figure around $15,000. work on it and make it into a nice ride.
Pete