Joined

Jan 10, 2009
Location
Best Catch

12lbs
Boat

Charger
OutdoorHub
[SHOT 2023]A Cooler Option: The Rugged Road 85 V2
A cooler option for high-performance coolers has been brought out to the market. The guys at
Rugged Road Outdoors
have brought out the brand new
Rugged Road 85 V2 cooler
out for the SHOT Show New Product Center. This is their newest model of ultralight high-performance hard coolers. It may look like any other cooler on the outside, but once you pick them up you can tell they are something completely new. Even though they are about the same size as a 65-75q rotomolded cooler, the Rugged Road 85 weighs about half of what the competition does. The Rugged Road 85 comes in at only 17 lbs for an 85-can cooler, versus 34 lbs and 36 lbs pounds for rotomolded competitors.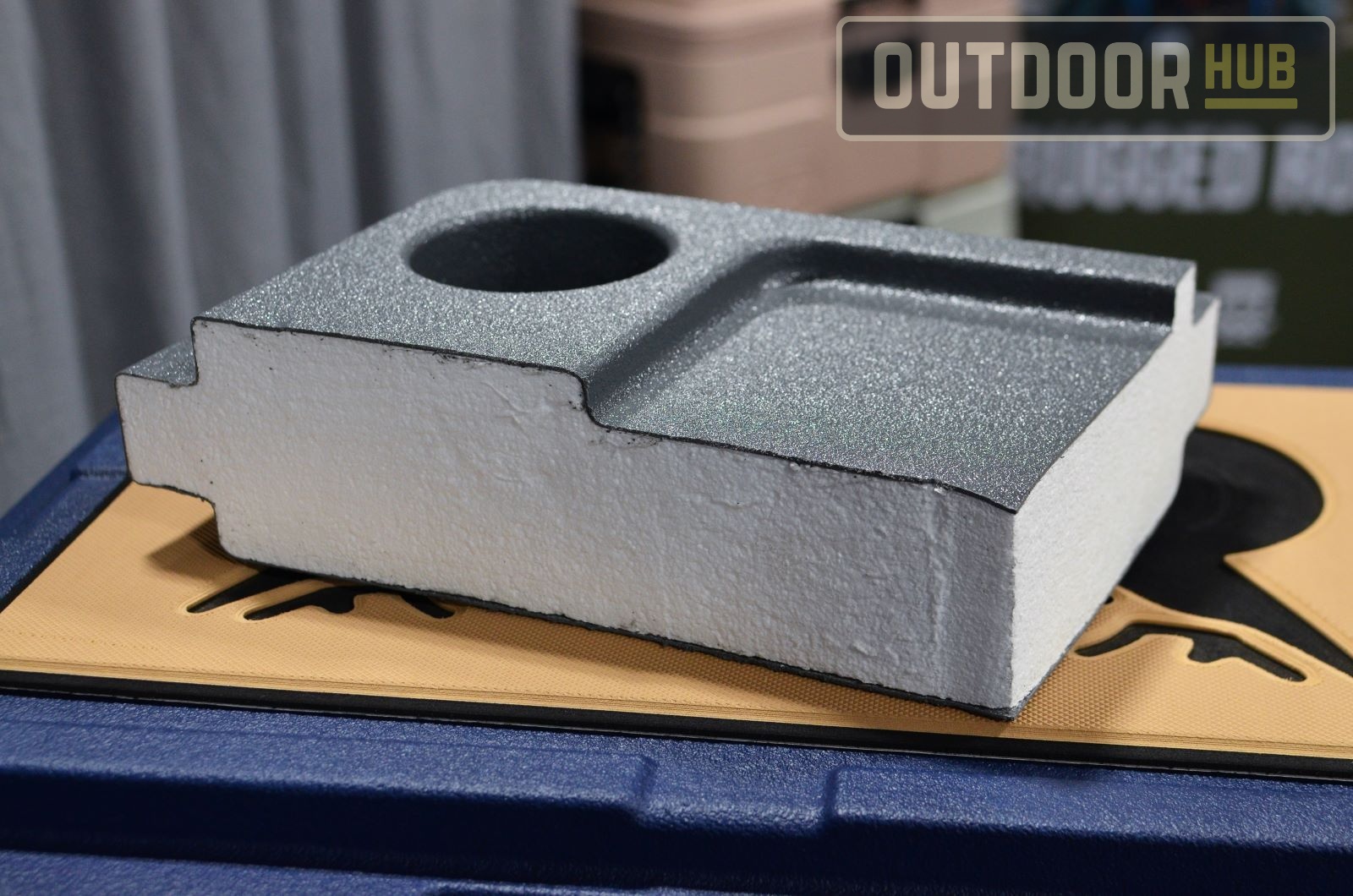 [SHOT 2023]A Cooler Option: The Rugged Road 85 V2
Rugged Road can do this because they use a brand-new manufacturing method for their coolers. Instead of rotomolding a shell and then filling the said shell with foam. They instead start off with a core made of their Fridgite high-density foam material, then spray on layers of their Rigorite coating. This process makes for a blast-resistant coating that is incredibly strong, rigid, and light.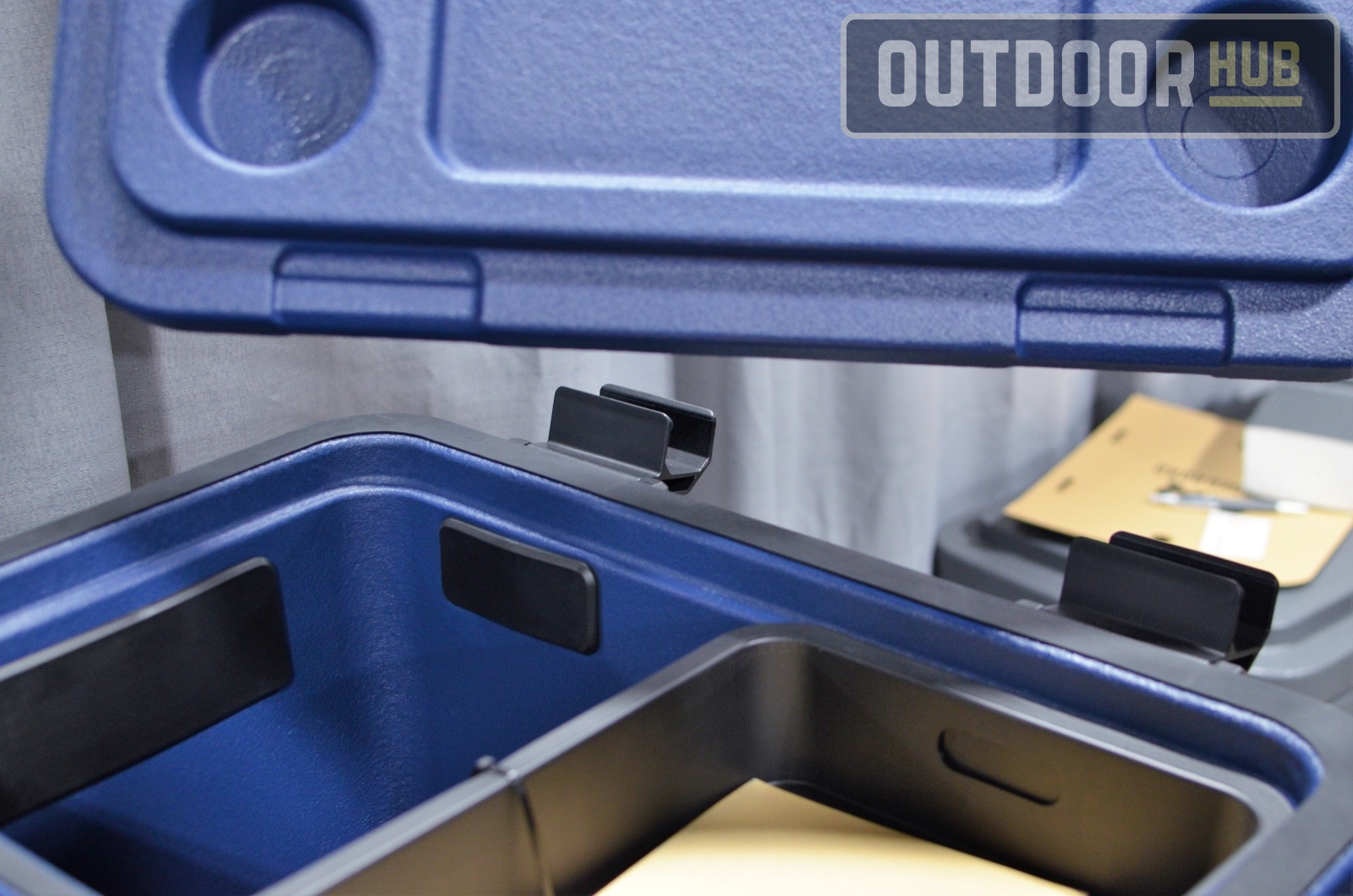 [SHOT 2023]A Cooler Option: The Rugged Road 85 V2
Something else I've never seen on any other high-end cooler is a completely reversible lid for the cooler. The lids for the coolers are friction fit into the hinges and can be easily removed for ease of use and cleaning. Perfect for draining a cooler in a hurry without getting your fingers jammed by the lid. All of the components on the Rugged Rigid are through-mounted through the cooler walls so no risk of popping the hinges or handles out of the cooler. Even if you manage to damage the cooler there are no worries, The guys at Rugged Rigid are so confident in their product that all of the V2 coolers will come with a lifetime warranty. If you manage to break something they will be glad to help.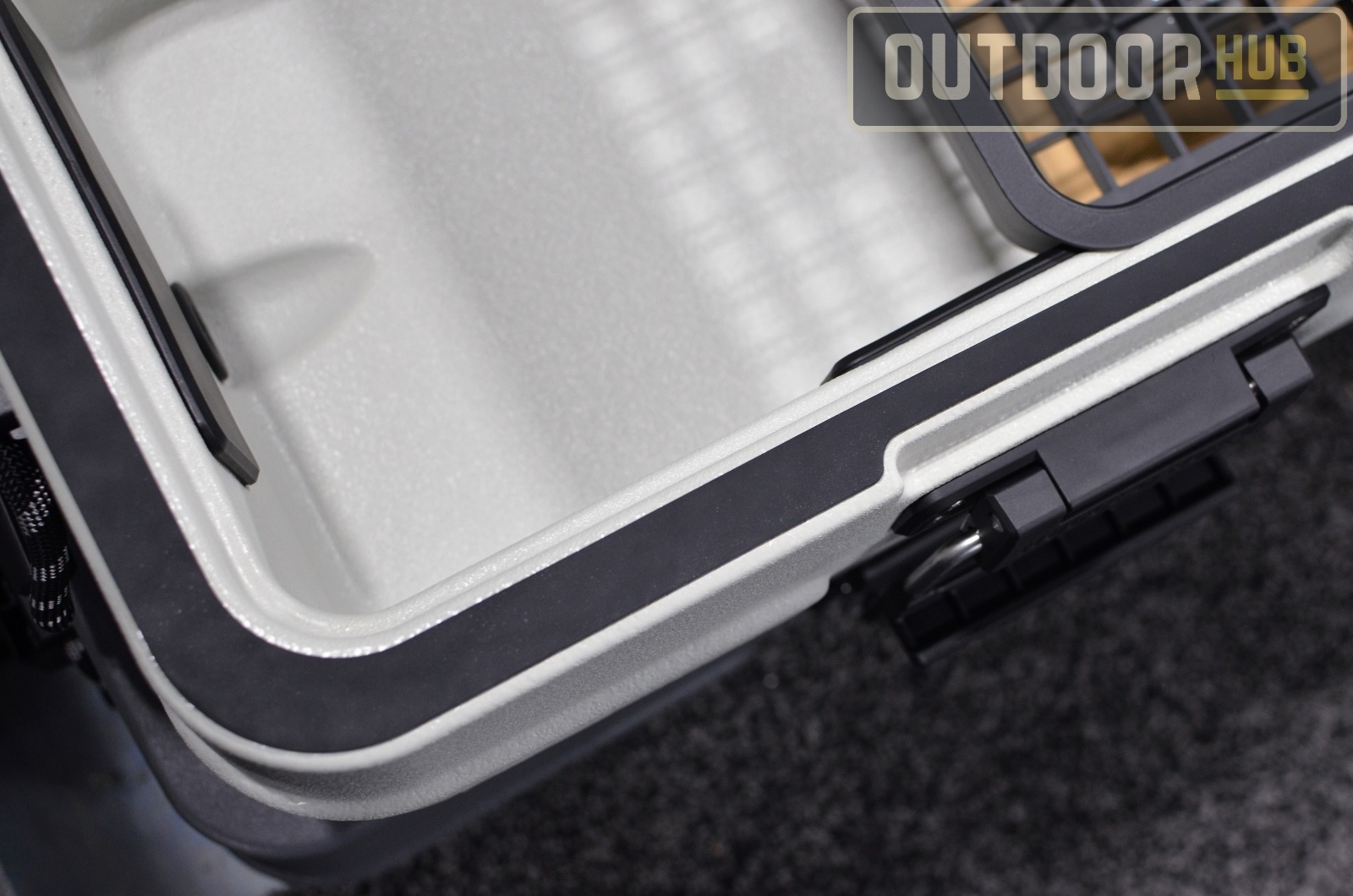 the brand new Rugged Road 85 V2 cooler
Along with all the previously mentioned features, the Rugged Road 85 V2 comes a wide flat rubber gasket for sealing tight, a built-in drain plug with contouring, and strap slots on both sides of the cooler handles for securing it on the move. All of the Rugged Road hard coolers have their "Heads-Up" Floatability which keeps them floating upright in the water. The feet of the cooler are not seperate pieces but actually sprayed onto the cooler using a rubberized blend of the cooler shell material, so that way they are chemically bonded to the shell. All coolers ship with a movable divider, cooler basket, and a water bottle.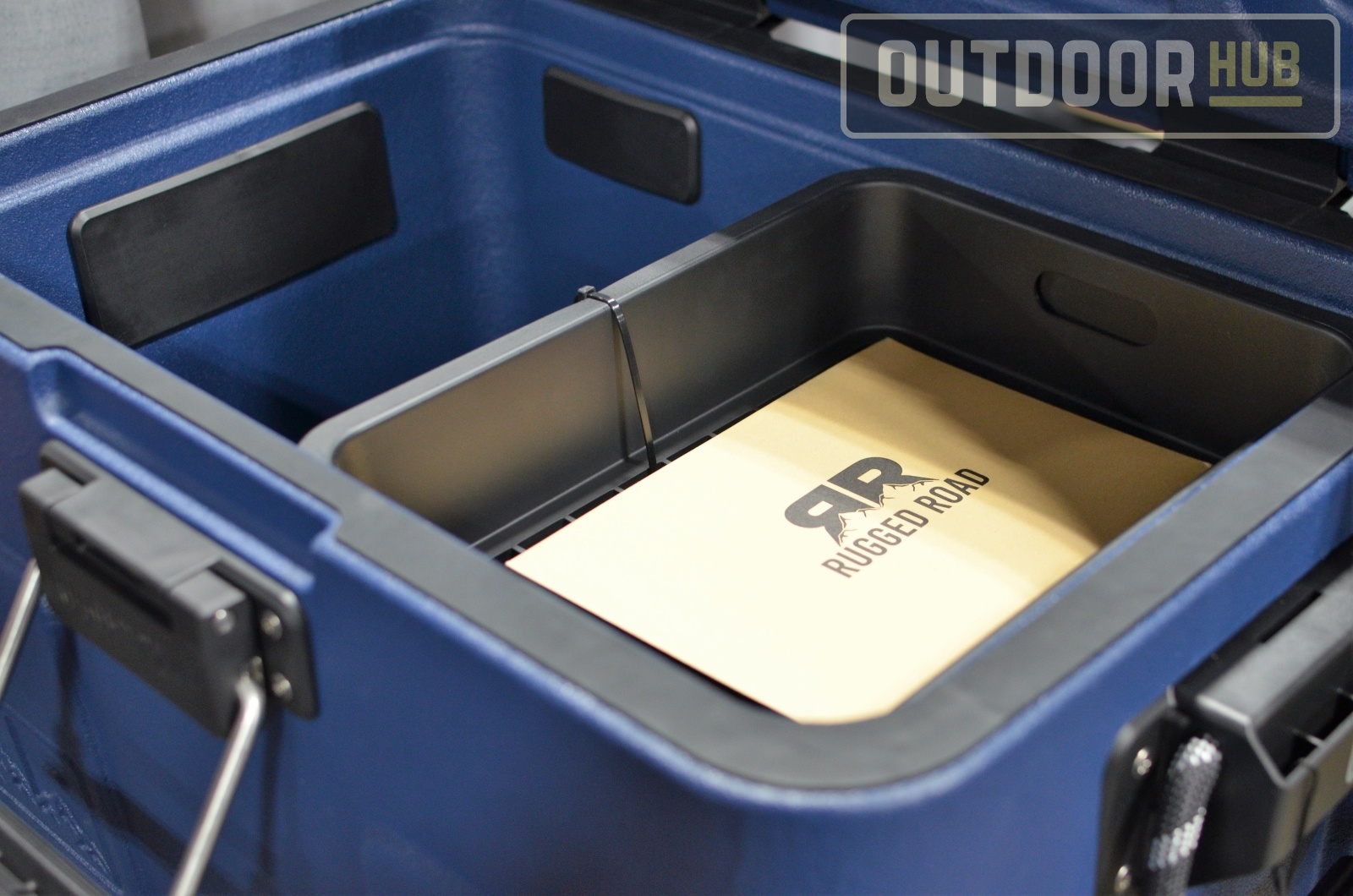 [SHOT 2023]A Cooler Option: The Rugged Road 85 V2
[SHOT 2023]A Cooler Option: The Rugged Road 85 V2
Patented Titan Shell

Construction
Rigorite – Blast Resistant Coating
Fridgite- High-density ice-retaining core
Kick Flip Lid – Detachable/Reversible Lid
Empty Weight: 17lbs
Total Can Capacity: 85 Cans
Warranty: Lifetime
Floats Upright
External Dimensions: 32.4″ Width 17.6″ Depth 17″ Height
7-day Ice Retention
MSRP: $399.99
Available Now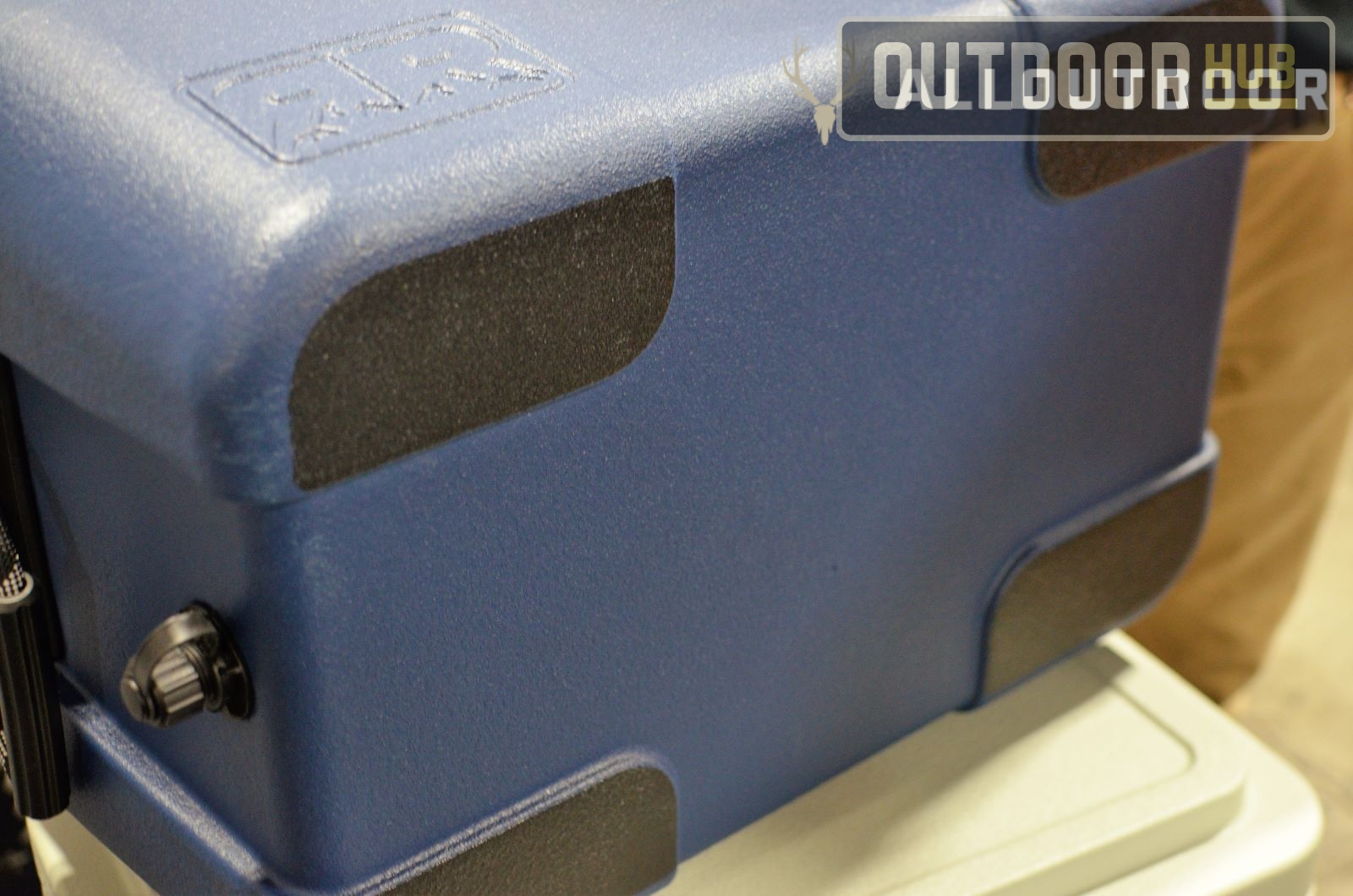 [SHOT 2023]A Cooler Option: The Rugged Road 85 V2
Special thanks to the
Rugged Road
staff here at SHOT Show 2023, and stick around for more SHOT Show content.
AllOutdoor's coverage of SHOT Show 2023 is proudly sponsored by 5.11 Tactical. Click HERE to check out their new products.
The post
[SHOT 2023]A Cooler Option: The Rugged Road 85 V2
appeared first on
OutdoorHub
.
Continue reading...