Joined

Jan 10, 2009
Location
Best Catch

12lbs
Boat

Charger
OutdoorHub
This Self-Taught Baker Makes Unbelievably Realistic Fish Cakes
Anybody with a sweet tooth, please raise your hand. Now keep scrolling because you've got to check out these ultra realistic fish cakes this baker in Texas makes.
These delicious works of art are created by
Sugarbelle Sweets
in Corpus Christi, Texas, by owner Dusty Sinclair. She's a self-taught baker who specializes in custom cakes and cookies for weddings and other events. "I started Sugarbelle Sweets in 2014, but I've been baking most of my life," Sinclair told me in an interview. She also said she's an avid hunter/angler, along with the rest of her family. "When I'm not baking, you will find me either on a ranch hunting or in a boat."
Taking a look at Sugarbelle Sweets'
Instagram
, you'll see she has done everything from a full deer mount wedding cake, to crawfish boil cookies, and a little bit of everything else in between.
She's got some serious skills!
Check out this cinnamon streusel stud bull dorado cake – which measures 4ft long!

"Dorado's have always been one of my favorite fish to paint since I was in high school," Sinclair writes on Instagram "Now I make them into cakes."
​
Talk about impressive. This full mount whitetail wedding cake took an entire week to build, and ended up weighing more than 130 pounds!
As the photos here show, the detail on the big buck wedding cake are extraordinary: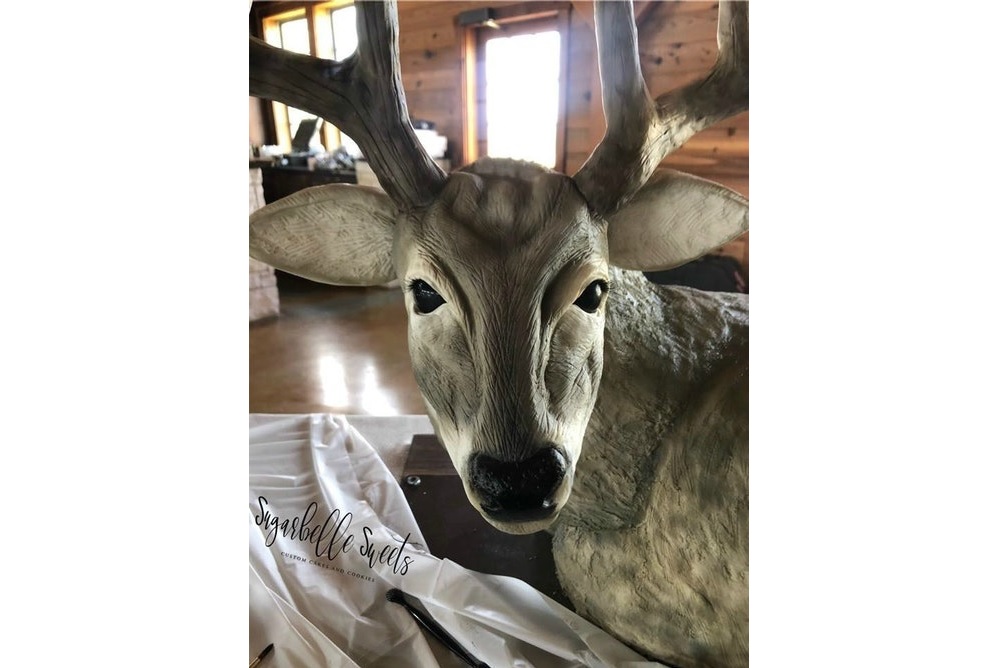 This is my personal favorite of them all. It's a red velvet redfish and speckled trout on a stringer grooms cake. Now that's what I'm talking about!
Like I said, she can also do a wide range of other cakes, like more traditional wedding cakes, birthday cakes, Miller Lite can cookies. Pretty much you name it, she'll bake it! My only problem would be actually eating these cakes. They look so nice I would hate to destroy them!
Because these cakes and other treats are just so dang awesome, here are some more cool creations:
Copenhagen can themed groomscake:
Miller Lite cans:
Got a boat? Turn it into a cookie for your grooms cake topper:
Blue Marlin grooms cake:
These YETI cookies are awesome:
My three-year-old niece would FREAK OUT over these Frozen and Woody cakes:
The post
This Self-Taught Baker Makes Unbelievably Realistic Fish Cakes
appeared first on
OutdoorHub
.
Continue reading...