OutdoorHub
Video: Watch This Angler Make the 'Top Save of the Year'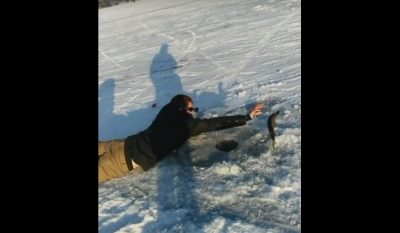 Just like in team sports, ice fishing has "top plays," and this is definitely a nominee for save of the year.
Somebody get this guy a goalie glove! He has cat-like reflexes, and that really comes in handy when the fish he was pulling through the ice broke the line, forcing him to stretch out and make a one-handed grab to keep the fish above water.
You know how it goes, sometimes you have to get wet and dirty to save a fish, and
Ryan Peterson
found out that's true, even out on the ice.
Although this wasn't a monster fish, you have to appreciate the hustle! Check it out and don't forget to turn up the volume to hear his buddy's reaction:
The post
Video: Watch This Angler Make the 'Top Save of the Year'
appeared first on
OutdoorHub
.
Continue reading...